C2AGE Background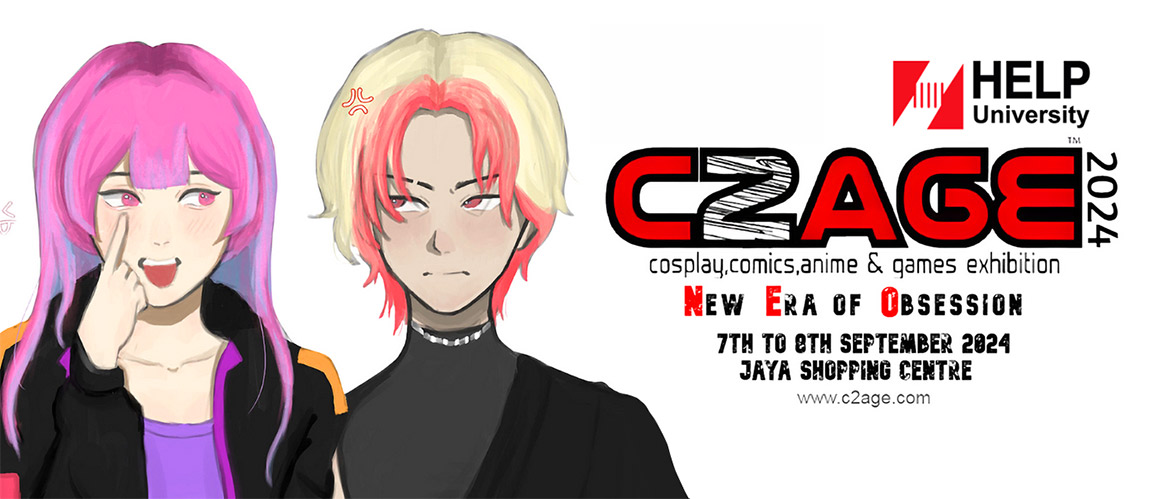 C2AGE is back after last year! For the gamers, comic fans, movie buffs and fans out there, C2AGE was created to be a platform for animation, comics, and games (ACG) fans to meet and share their passion towards Eastern and Western animations, comics, and games. C2AGE also aims to introduce youths to the incredible world of Japanese and American ACG as well as to become a premier ACG event in Malaysia.
In addition to our interesting booths and vendors, this year we will bring C2AGE with more exciting and interesting competitions that includes incredible line-up of prizes up for grabs! We present to you a 2023 RELOADED 2-day ACG event, C2AGE! This year, C2AGE will make its comeback on the 2 to 3 September at Jaya Shopping Centre, Seksyen 14.
Make sure to mark your calendars so you will not miss out fun and exciting activities that will be held on the event! Looking forward to see you there!